Softness & well-being
Take a break and enter a cocoon of well-being, where you will find refined facial and body treatments and moments of peace in the comfort of our Spa.
A refuge of serenity
You will discover a wide range of soothing and revitalizing treatments for the face, body and beauty, a choice of massage adapted to your preferences and a traditional Moroccan Hammam designed for a well-deserved relaxation.
A unique experience
So put on your bathrobe, go to SBN Beauty & Spa and let the softness and tranquility of the place envelop you.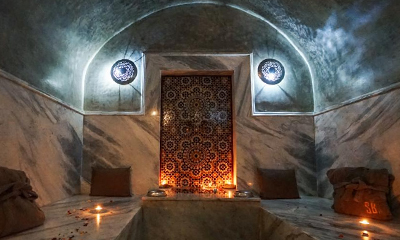 HAMMAM
Relaxing and purifying benefits
The relaxing and purifying benefits of the Hammam have their origins in traditional Moroccan baths (the steam eliminates toxins, activates blood circulation, relieves muscle tension and clears the respiratory tract).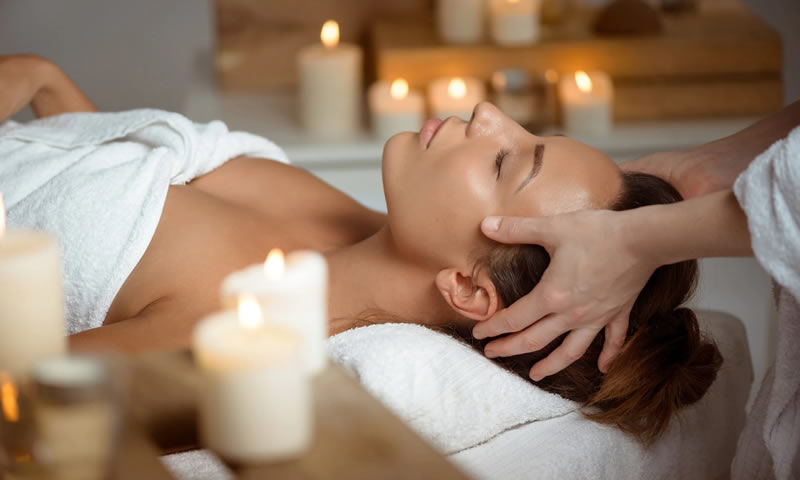 MASSAGE
Relaxing or energetic
You will be taken care of by professional and experienced masseuses, fully attentive to your body, who will put their ancestral know-how at the service of your well-being.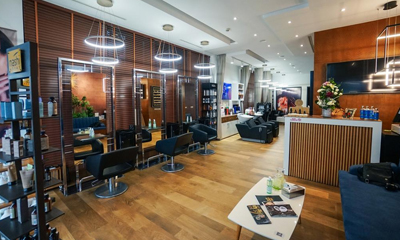 BEAUTY SALON
The excellence of beauty
Come and discover the excellence of beauty at SBN Spa & Beauty through our universes: Hairdressing salon, facial care, body care, hair removal...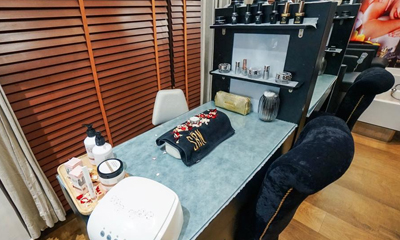 NAIL
Ideal manicure and pedicure
You like beautiful manicures and false nails, come to our nail salon to have magnificent nails... Resin products, Gel Polish, high quality nail polishes and many more... You don't you will be able to spend more of our products.
---
Spa & Beauty rates
Hammam Royal (45 min massage + Brushing)
700

Dhs

Hammam Spécial SBN
400

Dhs
Massage Relaxant (1 heure)
400

Dhs

Massage du Dos (30 min)
200

Dhs

Massage Tonic (45 min)
450

Dhs

Réflexologies Plantaires (30 min)
200

Dhs

Massage Amincissant
200

Dhs
Brushing Cheveux Courts
40

Dhs

Brushing Cheveux Longs
70

Dhs

Babyliss Cheveux Courts
150

Dhs

Babyliss Cheveux Longs
200

Dhs

Coloration Racines
250

Dhs

Coloration Majirel
350

Dhs

Soin Mythic Oil L'Oréal
150

Dhs

Soin Derie Expert Power
200

Dhs

Soin Derie Expert Power Mix L'Oréal
250

Dhs
Brazilicious Froid
1200

Dhs
Epilation Complète
350

Dhs
Soin Grand Classique
550

Dhs

Soin Peau Sensible
450

Dhs

Traitement Peau Dilate
350

Dhs

Traitement BB Glow
800

Dhs

Traitement BB Glow Edrat Eclat
1600

Dhs

Traitement BB Glow Anti Age
1800

Dhs

Traitement Needling
2000

Dhs
Pose Gel (Frensh)
600

Dhs

Pose Vernis Permanente (Color)
150

Dhs

Pose Vernis Permanente (Frensh)
200

Dhs

Pédicure Medicale
250

Dhs

Pose Vernis Normal
50

Dhs

Pose Vernis INGLOT
70

Dhs